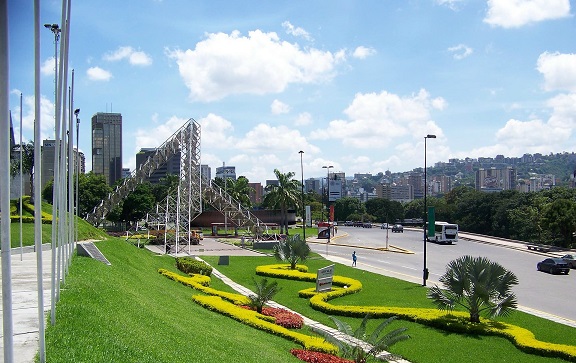 Venezuela
1.
En Venezuela, hay pájaros de colores maravillosos.
(In Venezuela, there are birds of wonderful colors.)
2.
La cascada llamada "El Salto Ángel" es la más alta del mundo.
(The waterfall called Angel Falls is the highest in the world.)
3.
En 1988, el doctor Jacinto Convit, fue nominado al Premio Nóbel de Medicina.
(In 1988, Doctor Jacinto Convit was nominated to the Nobel Prize in medicine.)
Famous Venezuelan-American
Ozzie Guillén - manager (and former shortstop) 2005 World Series champion Chicago White Sox