¡Hola!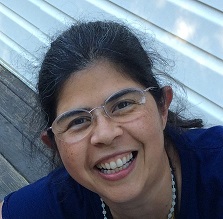 My name is Lolly. I am a teacher of Spanish (and anatomy/physiology). I enjoy languages in general, and speak Spanish (my native language), English, and Italian.
I have also completed specific training in medical interpreting ("Bridging the Gap Health Care Interpreter Training," at James Madison University, Harrisonburg, VA.)
Before immigrating to the United States, I was a general surgeon. (I remind the reader that nothing in this website is medical advice. If you have a medical problem, consult your healthcare provider.)
I now teach full time, and have a master's degree in Applied Linguistics and Teaching of Spanish as a Second Language.
My family is very important to me. I love helping the kids, teaching them everything I know, and sharing beautiful moments. I am blessed to have a wonderful and loving husband.
Feel free to take a look at my YouTube channel called PracticingSpanish.
To all of you who provide healthcare to underserved populations and communities in need, I would like to say thank you!

¡Que tengas un día maravilloso!