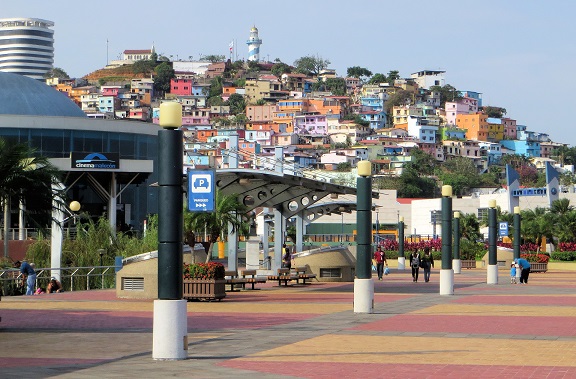 Ecuador
1.
El Ecuador, es un país donde pasa la línea imaginaria llamada ecuador; que divide al mundo en hemisferios Norte y Sur.
(Ecuador is a country through which passes the imaginary line called the equator which divides the world into north and south hemispheres.)
2.
Las Islas Galápagos, son las islas donde el naturalista Darwin hizo sus estudios sobre las especies animales.
(The Galápagos Islands are the islands where the naturalist Darwin did his studies about the animal species.)
3.
El Ecuador es una de las cinco naciones liberadas por Simón Bolívar del dominio español.
(Ecuador is one of the five nations liberated by Simon Bolivar from Spanish dominion.)
Famous Ecuadorian-American
Christina Aguilera - pop singer (multiple Grammy Awards)