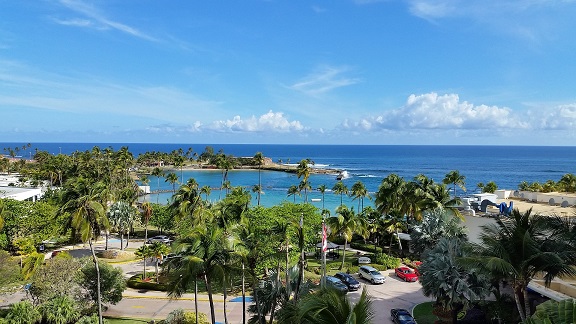 Dominican Republic and Puerto Rico
1.
La República Dominicana, antiguamente conocida como "Hispaniola," es el sitio donde Cristóbal Colón llegó al descubrir América en 1492.
(The Dominican Republic, formerly known as "Hispaniola," is the place where Christopher Columbus arrived when discovering America in 1492.) Note: "al descubrir" literally means "at the to discover."
2.
El Merengue, es un baile sensual de la República Dominicana, extendido por todas las Américas.
(Merenge is a sensual dance of the Dominican Republic, extended through all the Americas.)
3.
El Castillo de San Felipe del Morro fue construido por los españoles para proteger a Puerto Rico de cualquier ataque extranjero.
(Fort San Felipe del Morro was constructed by the Spanish to protect Puerto Rico from any foreign attack.)
Famous Dominican-American
Alex Rodriguez (A-Rod) - professional baseball (multiple records, home run and scoring specialist)
Famous Puerto Rican American
Jennifer Lopez - actress, singer (2003, 2007 American Music Awards)