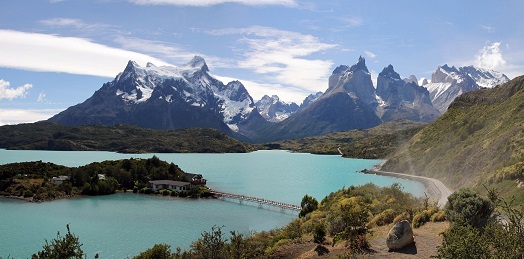 Chile
1.
Puede saborear vinos que hacen competencia con los vinos europeos.
(You can taste wines that make competition with the european wines.)
2.
Viña del Mar es sitio anual de uno de los más famosos festivales de la canción en Suramérica.
(Viña del Mar is the annual site of one of the most famous singing festivals in South America.)
3.
La herencia de la cultura española se refleja en platillos de mariscos deliciosos.
(The heritage of the Spanish culture is reflected in delicious seafood dishes.)
Famous Chilean-American
Horatio Sanz - comedian (Saturday Night Live)